The American Diversity Group, along with Angarai, and KloudDate, will be hosting a "grab & go" food distribution event at 12210 Plum Orchard Dr. Suite 214 in Silver Spring, this Sunday from 10AM-12PM.
All you have to do is drive up and pop your trunk, volunteers will then place the food inside your vehicle.
For more information visit: https://www.americandiversitygroup.org/
The American Diversity Group is organized to bring together the diverse group of people to build and sustain healthy community and enriched lives. Our goal is to serve individuals and families to improve the health and well-being of those we serve. We strive to be the leading organization to provide the best care to everyone through integrated medical practice, education and awareness. We are the the partner of choice as we transform healthcare education and services for our community.
Our focus is on improving health care access to under-served individuals by providing them with proper healthcare related education. We are dedicated to the sole purpose of empowering communities to lead high-quality lives with respect and dignity. For More information on of these programs or how you can get involved contact ADG today.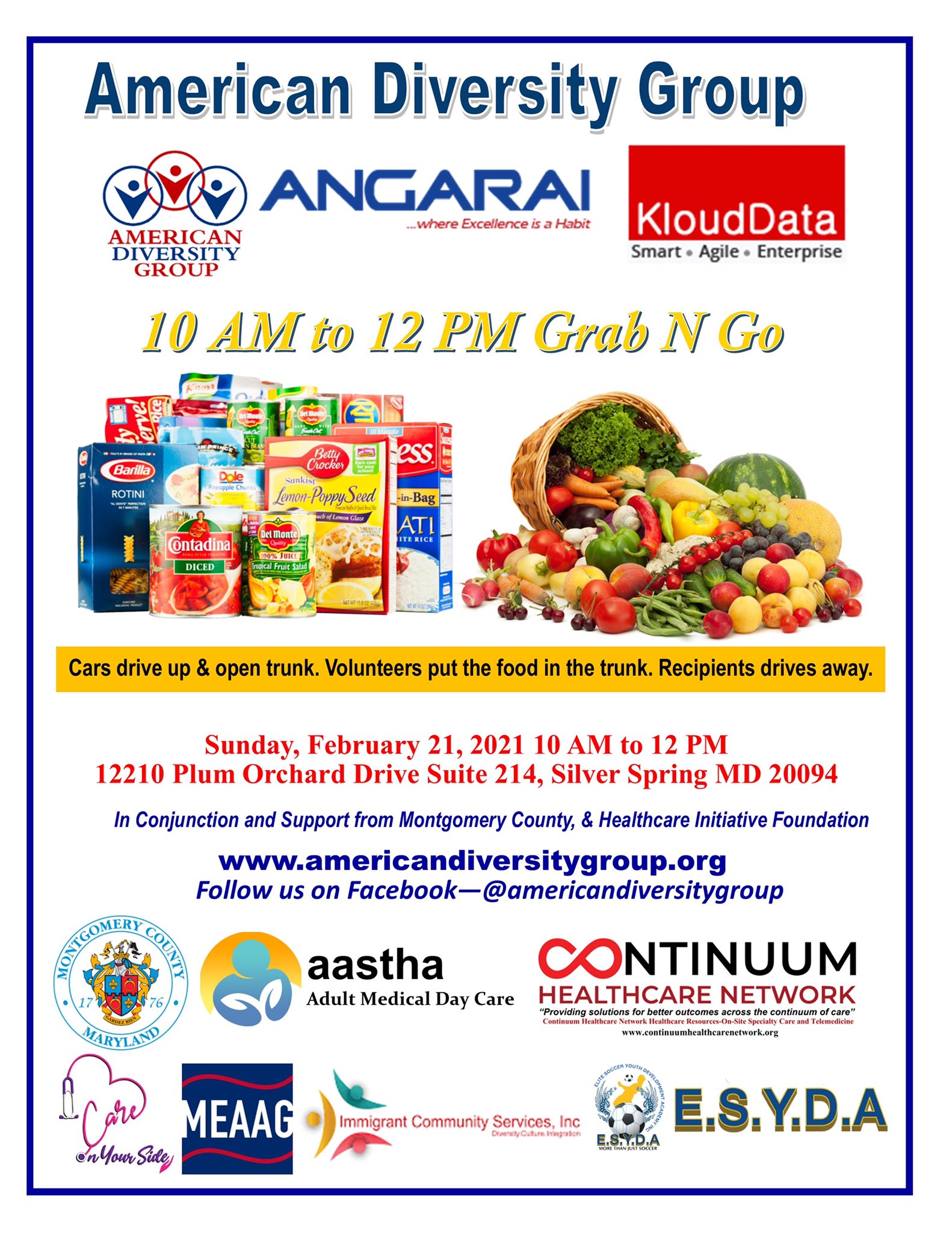 '