City of Gaithersburg Looking For Feedback on The Future of Lakeforest Mall
The City of Gaithersburg will be holding two virtual public forums on the Lakeforest draft plan on Tuesday, May 11. The sessions will take place at 2:30pm & 6:30pm and you must register at https://gburg.md/35zJIWr to attend.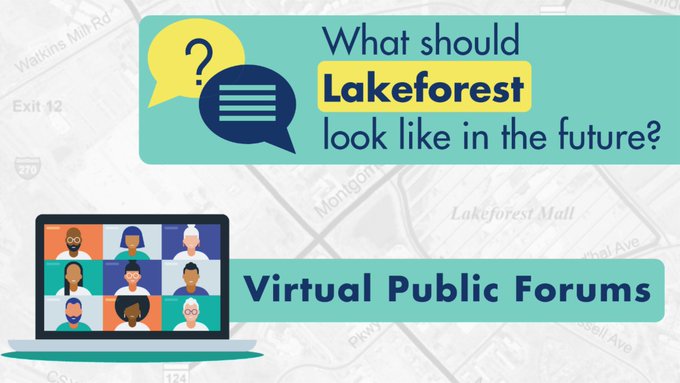 From Gaithersburgmd.gov
Lakeforest Mall was developed in 1978 as a traditional enclosed suburban shopping mall with four major anchor stores and a core of in-line tenants, all surrounded by large surface parking lots. The mall has declined in recent years as a result of changing retail habits. Consisting of about 100 acres, the site now offers a significant redevelopment opportunity.
Should future owners of the mall choose to redevelop, the City wants to ensure that the development meets the needs of City residents and contributes to a vibrant, sustainable community. The Mayor and City Council have directed staff to complete a Lakeforest Master Plan amendment to provide guidance.
City staff are conducting research and public outreach, soliciting feedback from many stakeholders and working with both the Planning Commission and the Mayor and City Council to create a Master Plan amendment that provides recommendations and overarching guidelines for future development.
Visit https://www.gaithersburgmd.gov/government/projects-in-the-city/lakeforest-master-plan for more information.
'