'
Drive Thru Food Distribution Tomorrow in Gaithersburg
The Upcounty Consolidation Hub and Nourish Now will be hosting a drive-thru distribution event tomorrow, March 2nd, at 8921 Warfield Rd. in Gaithersburg from 2-3:30PM.
Please wear a mask and remain in your vehicle while volunteers deliver food.
Since the beginning of the pandemic, Black Rock Center has temporarily transformed into the Upcounty Consolidation Hub. The Hub provides essential food, baby, and household supplies to over 1,000 families disproportionally impacted by the COVID-19 pandemic every week.
Learn more at blackrockcenter.org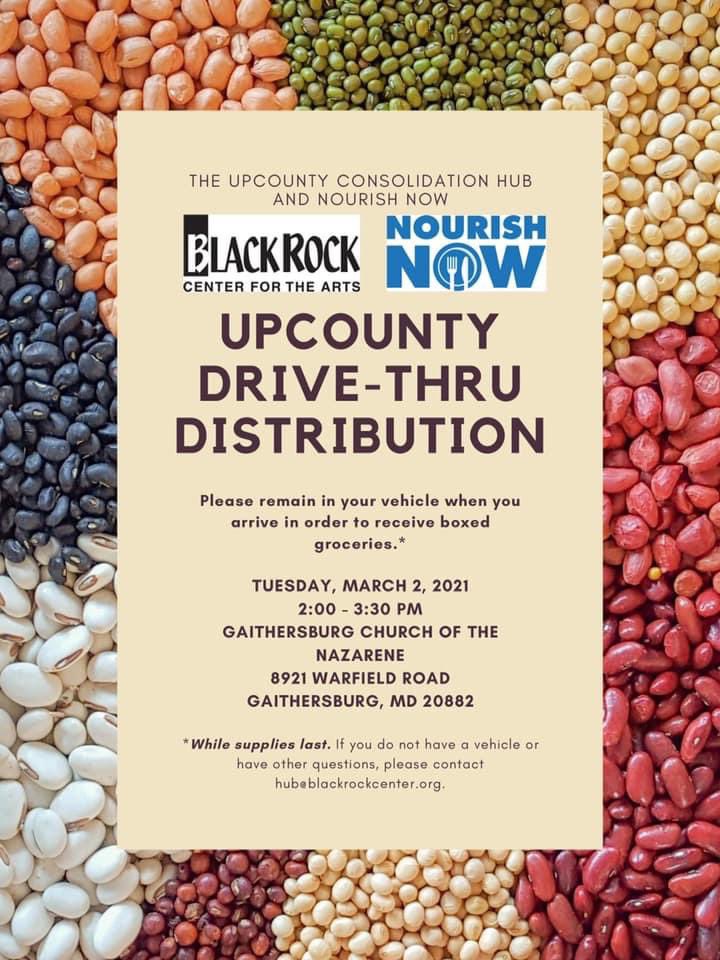 '