MCPS sent a community letter containing five things know for Thursday Mar. 30 and an update on the progress we are making to address the findings of the Antiracist System Audit. Get information on the work being done across the system since the report and findings, the mid-year Evidence of Learning framework, upcoming events, COVID 19 testing recommendations after spring break and more. The full letter, courtesy of MCPS, can be seen below:
1. Mid-Year Evidence of Learning Framework Demonstrates Gains in Student Performance, Continued Areas for Improvement: At its March 28 Board of Education meeting, Montgomery County Public Schools (MCPS) leaders presented mid-year Evidence of Learning (EOL) data  focused on grade-level proficiency using multiple measures to determine the success of students, schools and the district.
At least half of students in grades K, 3, 6 and 9 obtained EOL in mathematics, with the highest percentage of this year's kindergarteners (70.8%) demonstrating EOL attainment and the lowest percentage of sixth graders doing so (48.9%).
---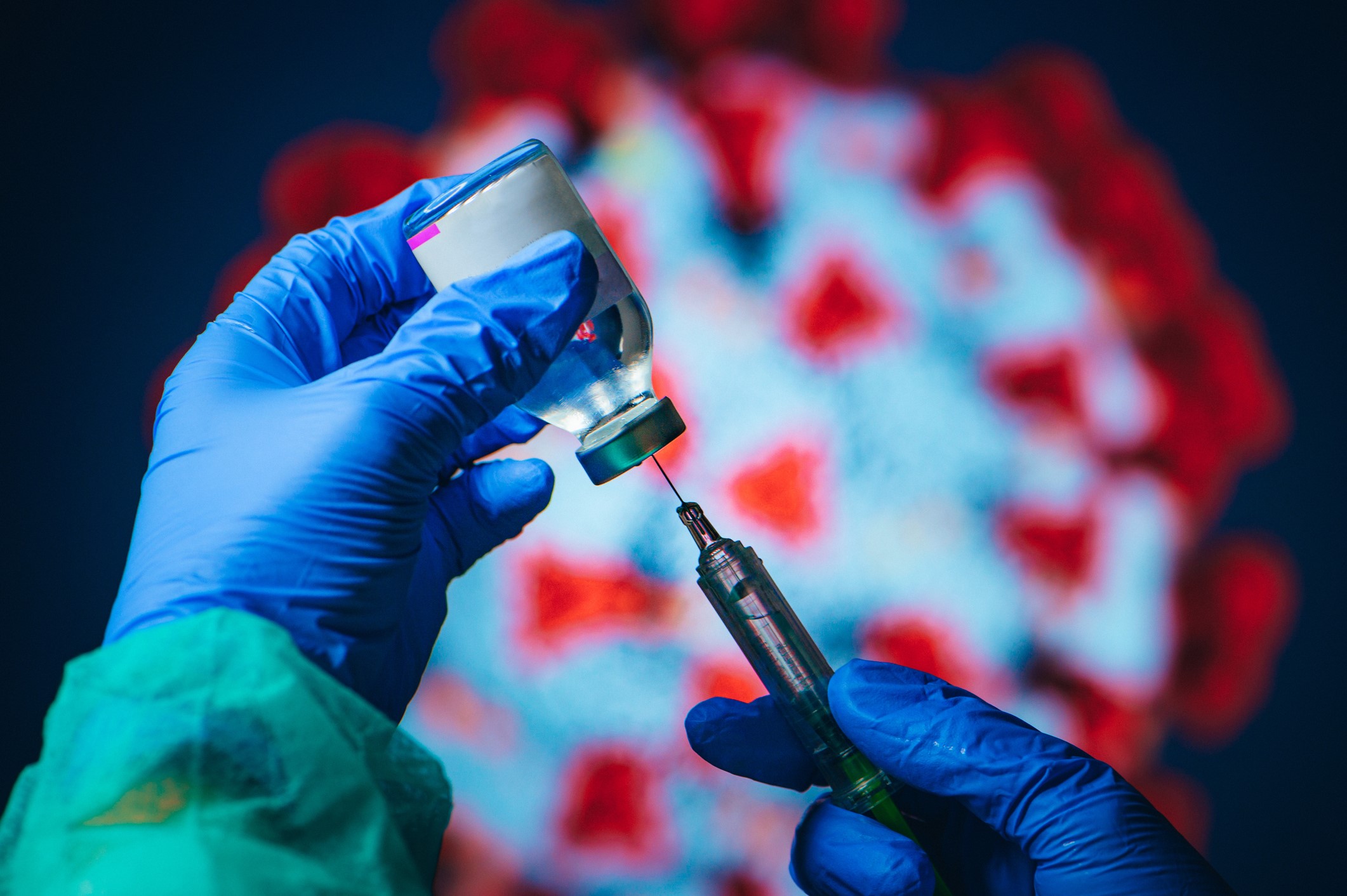 2. Spring Break and COVID-19 Testing 
As with prior breaks, return testing will not be mandatory for staff and students after spring break. We ask staff and students to consider active symptoms and personal exposure risk, and to test and report positive results before returning to school. The shelf life for test kits has been extended; please check the new expiration dates for iHealth or InteliSwab home test kits. For more information about COVID-19 testing or school procedures, see the MCPS COVID-19 School Dashboard.
---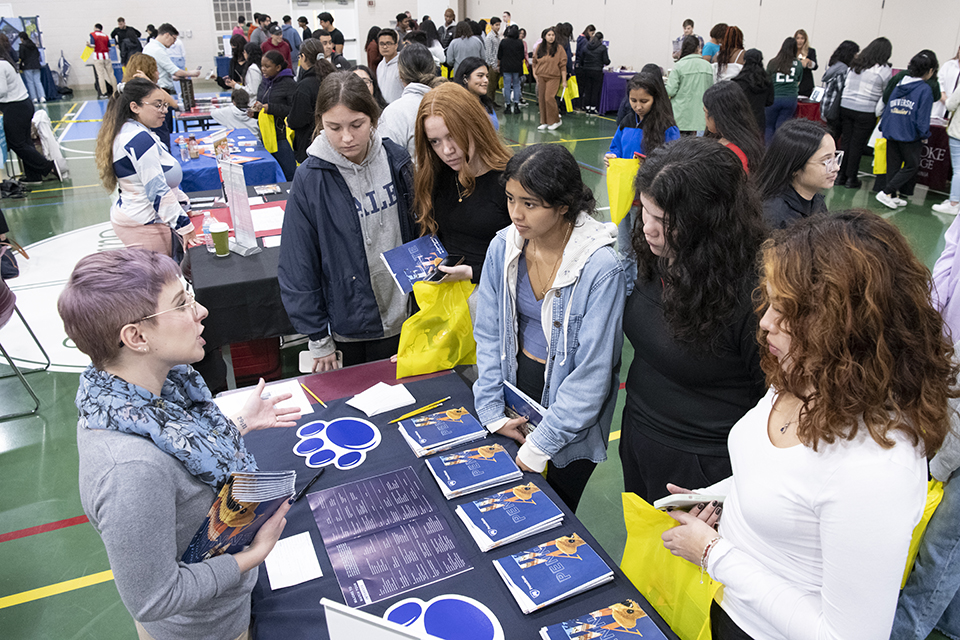 3. Save the Dates for These April Events 
---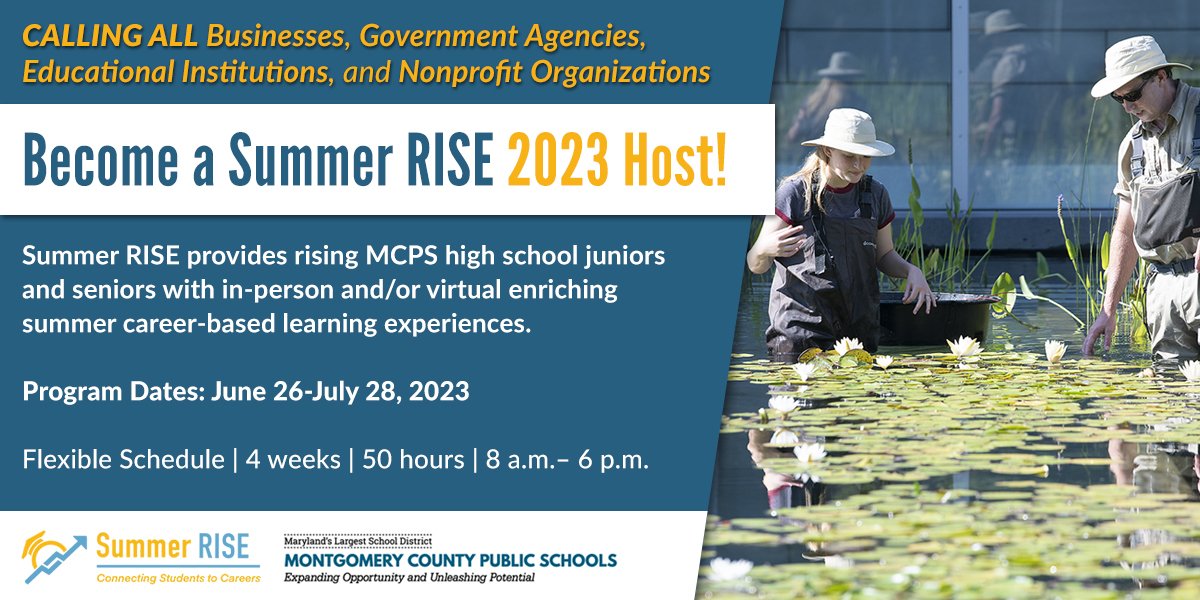 4. Register as a Summer RISE Host Today!
MCPS is seeking hosts for the Summer RISE 2023 program in all career fields, particularly in arts and entertainment, architecture, bioscience, business management, cybersecurity, engineering, healthcare, information technology, law and veterinary services. Summer RISE is an MCPS initiative to help students learn about career opportunities. If you are interested in offering an in-person, virtual or hybrid experience at your workplace between June 26 and July 28, sign up today. Registration will close Friday, April 14. For more information, visit www.MCPS-SummerRISE.org.
---
5. Bright Spots This Week
MCPS Moment: Business Pitch Challenge
Young entrepreneurs presented their ideas in front of a panel of judges at the annual MCPS Business Pitch Challenge. Students from six high schools participated in the Shark Tank-like competition. Students from Northwood High School won first place with their idea for a financial literacy app.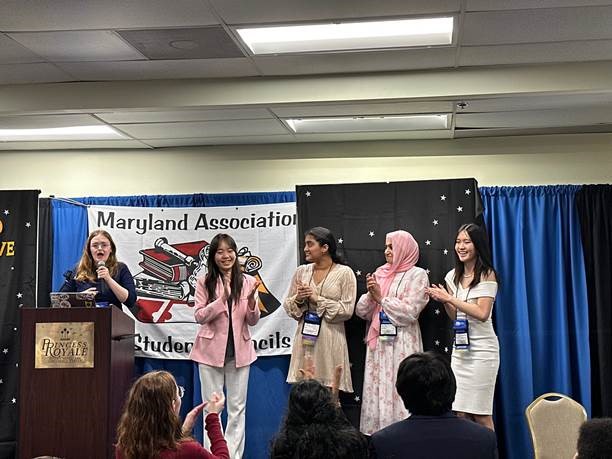 Student Leaders Elected and Honored at State Student Councils Convention
Forty-eight student leaders participated in the annual Maryland Association of Student Councils (MASC) annual convention in Ocean City. Two MCPS students were elected as officers and the Wheaton High School Student Government Association was recognized for hosting the February MASC Legislative Session.
'