Graduation Ceremonies Kick Off May 31: Nearly 12,000 MCPS students will begin receiving their diplomas during commencement ceremonies between Wednesday, May 31, and Thursday, June 15. Graduation ceremonies will take place on individual high school campuses, at DAR Constitution Hall in Washington, D.C., and on the campuses of Mount St. Mary's University and the University of Maryland, Baltimore County.
This year's keynote speakers include Tony Award-winning actor Myles Frost, Maryland Lt. Gov. Aruna Miller, husband-and-wife journalists Peter Baker of The New York Times and Susan Glasser of The New Yorker, former University of Maryland and NBA star Walt Williams, author and television producer George Pelecanos, and more. Full list of Graduation dates, times and locations. Read more.
---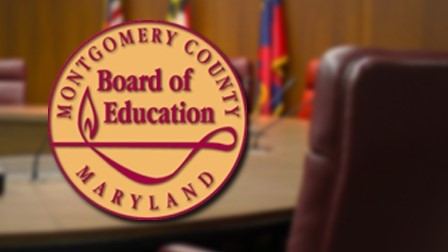 Board of Education Seeks Applicants to Fill Ethics Panel Position: The Montgomery County Board of Education is seeking to fill one vacancy on its five-member Ethics Panel. The vacancies are for a three-year term beginning on July 1, 2023.  Members serve without compensation.
As noted in Board Policy, BBB, Ethics, among the Panel's responsibilities are: (1) approving financial disclosure forms; (2) interpreting the Board of Education's Ethics Policy and issuing advisory opinions concerning its application; and (3) conducting hearings on complaints filed regarding an alleged violation.
Applicants must submit a letter of interest along with a resumé or other documentation to support the application by 5 p.m. on Friday, June 9, 2023. Read more.
---
Bright Spots This Week
Students Complete 43rd Young American Home: The Montgomery County Students Construction Trades Foundation recently completed its 43rd Young American House in Silver Spring. The house was designed and built by more than 300 students, representing all 26 MCPS high schools. A cornerstone celebration and open house was held on May 23. Link to video.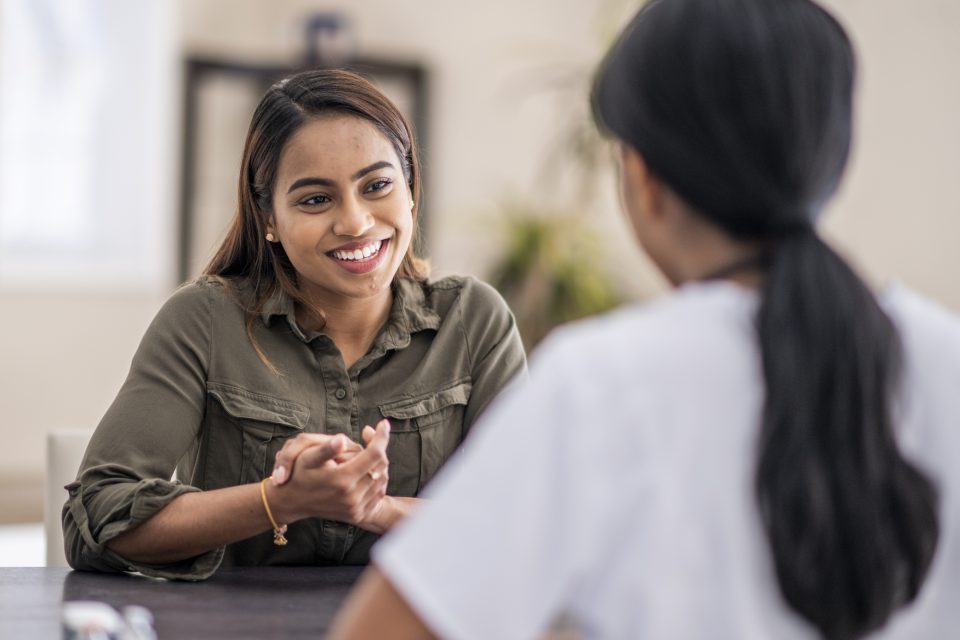 Northwood High School Receives RAMP Designation, First Ever in MCPS: Northwood High School recently earned the Recognized ASCAModel Program (RAMP) designation. The RAMP designation recognizes schools committed to delivering a data-informed school counseling program in accordance with the ASCA National Model:  A Framework for School Counseling Programs.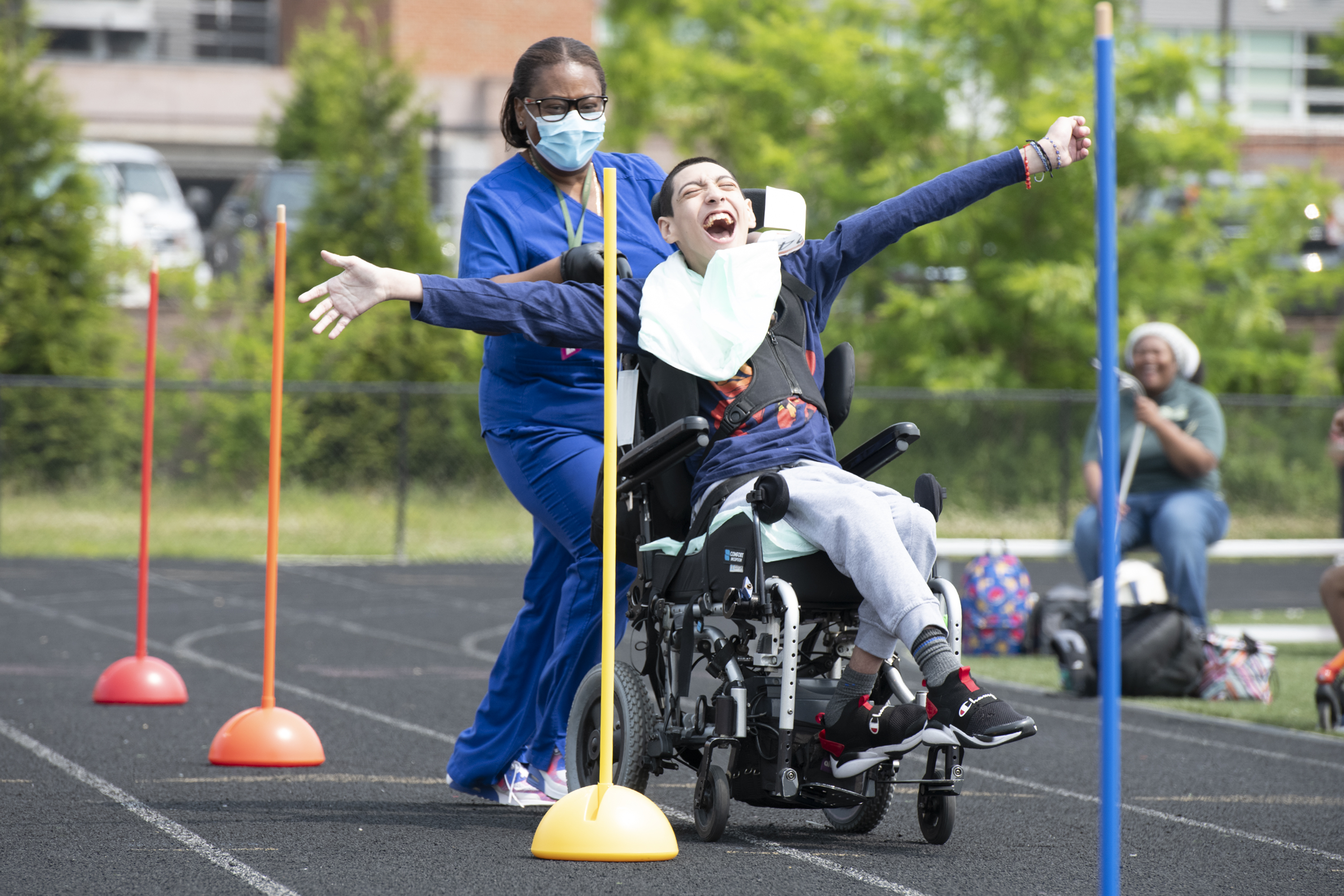 175 Students Participate in First Ever Unified Field Day: Wheaton High School hosted its first Unified Field Day on May 23 alongside Albert Einstein, John F. Kennedy and Springbrook high schools. Students in Learning for Independence (LFI) and School Community Based (SCB) programs competed in events tailored to their diverse abilities. The Gilbert Games were held in honor of former LFI Wheaton student Sarah Gilbert who passed away.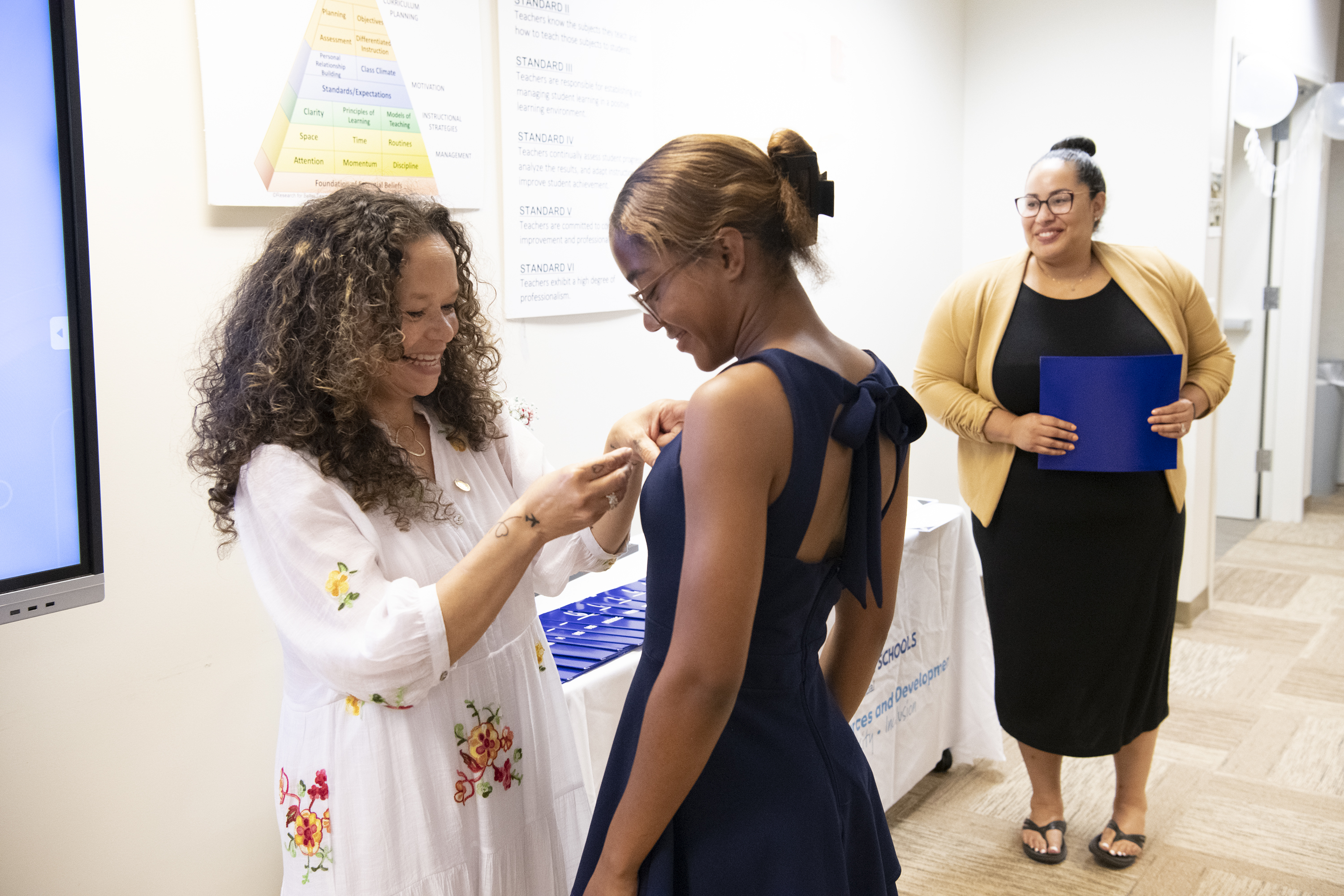 MCPS Celebrates Future Educators:
MCPS hosted a Future Educators celebration for 24 graduating seniors on May 24. This is the second year that the Office of Human Resources and Development has hosted a "Grow Your Own" strategy to attract, recruit and excite MCPS students with the possibility of a teaching career with the district. The event recognized the students for their outstanding academic performance and commitment to return to MCPS once they have finished college. In addition, each of these students are receiving a $5,000 scholarship toward their college studies.
Courtesy of MCPS
'