Pre-Registration Now Open For Germantown Mass Vaccination Site
The state of Maryland announced today that pre-registration is now open for the mass vaccination site at Montgomery College in Germantown.
Marylanders in Phase 1, 2A and 2B can now pre-register by visiting http://covidvax.maryland.gov or calling 1-855-MD-GOVAX.
After you register you will be notified once you are able to schedule an appointment. The site reminds you that due to limited supply of vaccines, it may take months before everyone will be eligible to be vaccinated.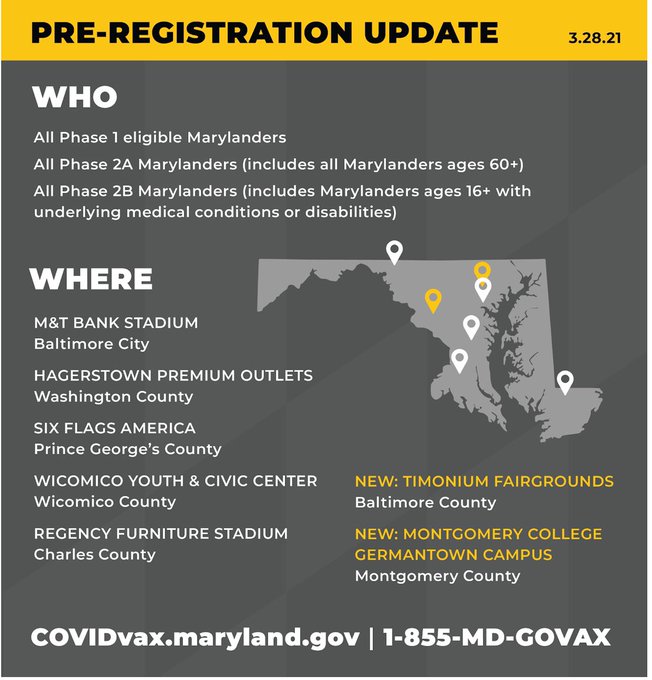 '