'
Students and Staff Required to Wear Masks This Fall at Montgomery County Public Schools, Regardless of Vaccination Status
The Montgomery County Board of education met today and determined that students and staff will be required to wear face coverings in buildings in the fall.
The board cites the vaccine still being unavailable to students 12 and under a rise in cases nationwide.
Students will not be required to wear masks outdoors.
Board President Brenda Wolff says that "although education is our mission, keeping the students and staff safe is imperative and without the ability to ask about vaccination status, we all must wear face coverings".
Per MCPS: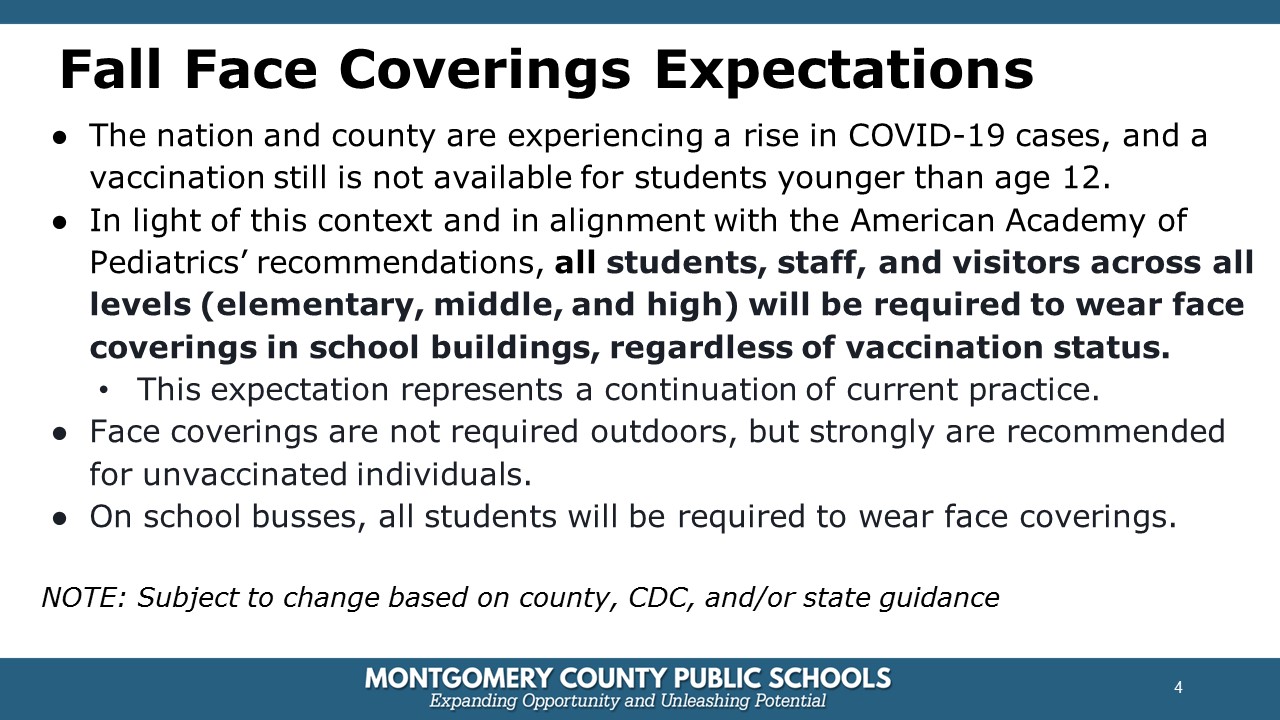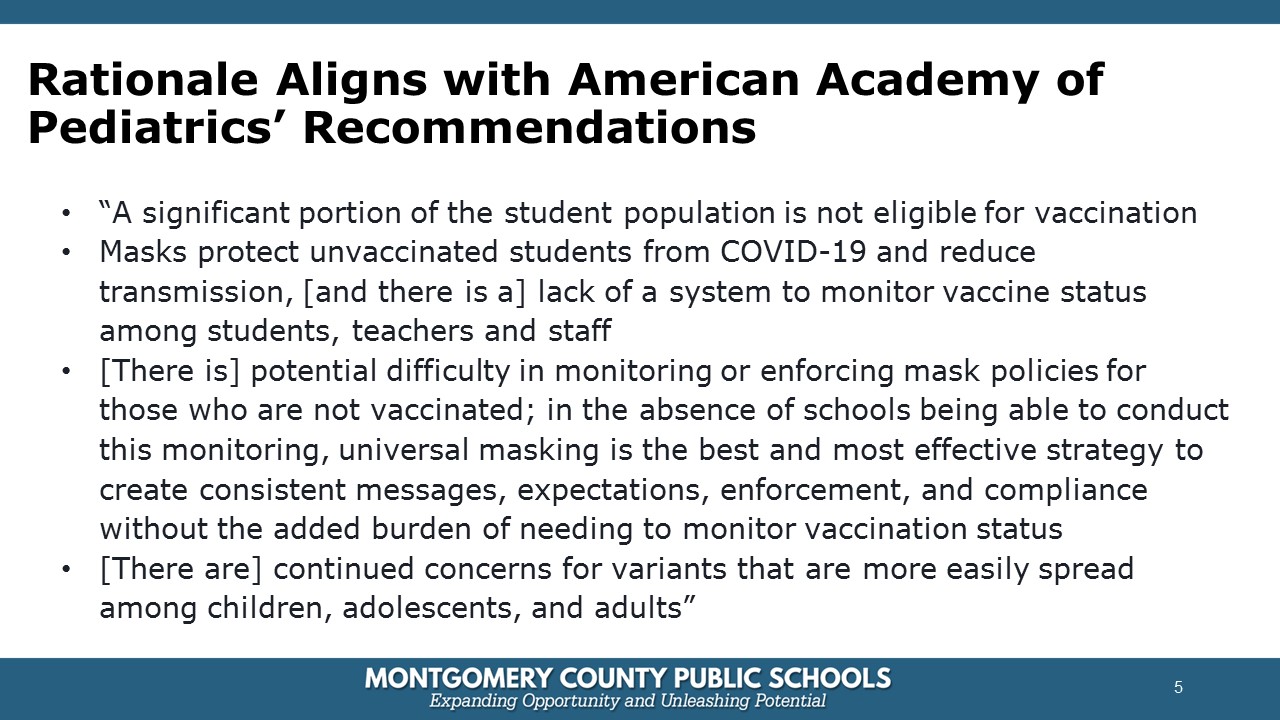 '