Two Dead in Takoma Park Shooting Involving Off-Duty Officer
Update: The two people fatally shot have been identified as Dominique Williams, 32, of Hyattsville, and James Johnson, 38, of District Heights.
Two people are dead after an off-duty Pentagon Force Protection Agency Police Officer observed what he thought was a car being broken into on Wednesday morning in Takoma Park.
The incident occurred at the Takoma Overlook Condominiums located at 7333 New Hampshire Ave. According to a press release, the off-duty officer engaged the individuals and when they attempted to drive away, the officer discharged his service weapon.
An investigation into the incident is currently ongoing.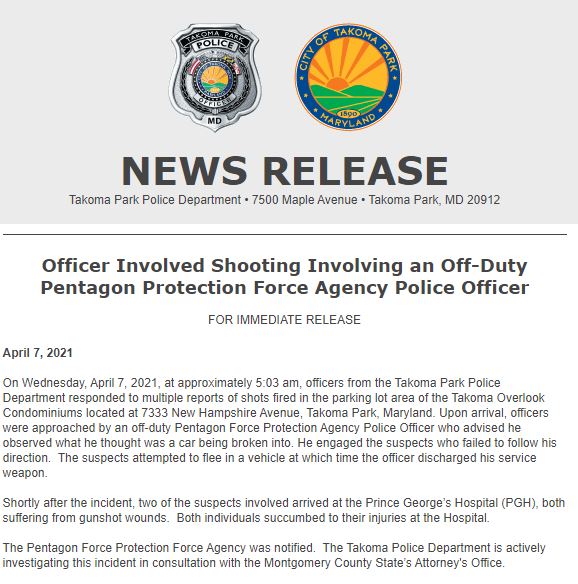 '