'
YouTube Stars Trained at Rockville Boxing Gym for Today's Boxing Event in The United Arab Emirates
Social media "celebrities" Slim Albaher (@slim_slimmofication) and Adam Saleh (@adamsaleh) were at Champion Boxing in Rockville earlier this month to prepare for their bouts at today's fight card in the UAE. Both individuals have millions of social media follows.
The "Social Knockout" event is marketing itself as the world's first ever crypto currency only pay per view event and is available via LiveStreaming PPV at https://tk-fightnight.com
Photos below: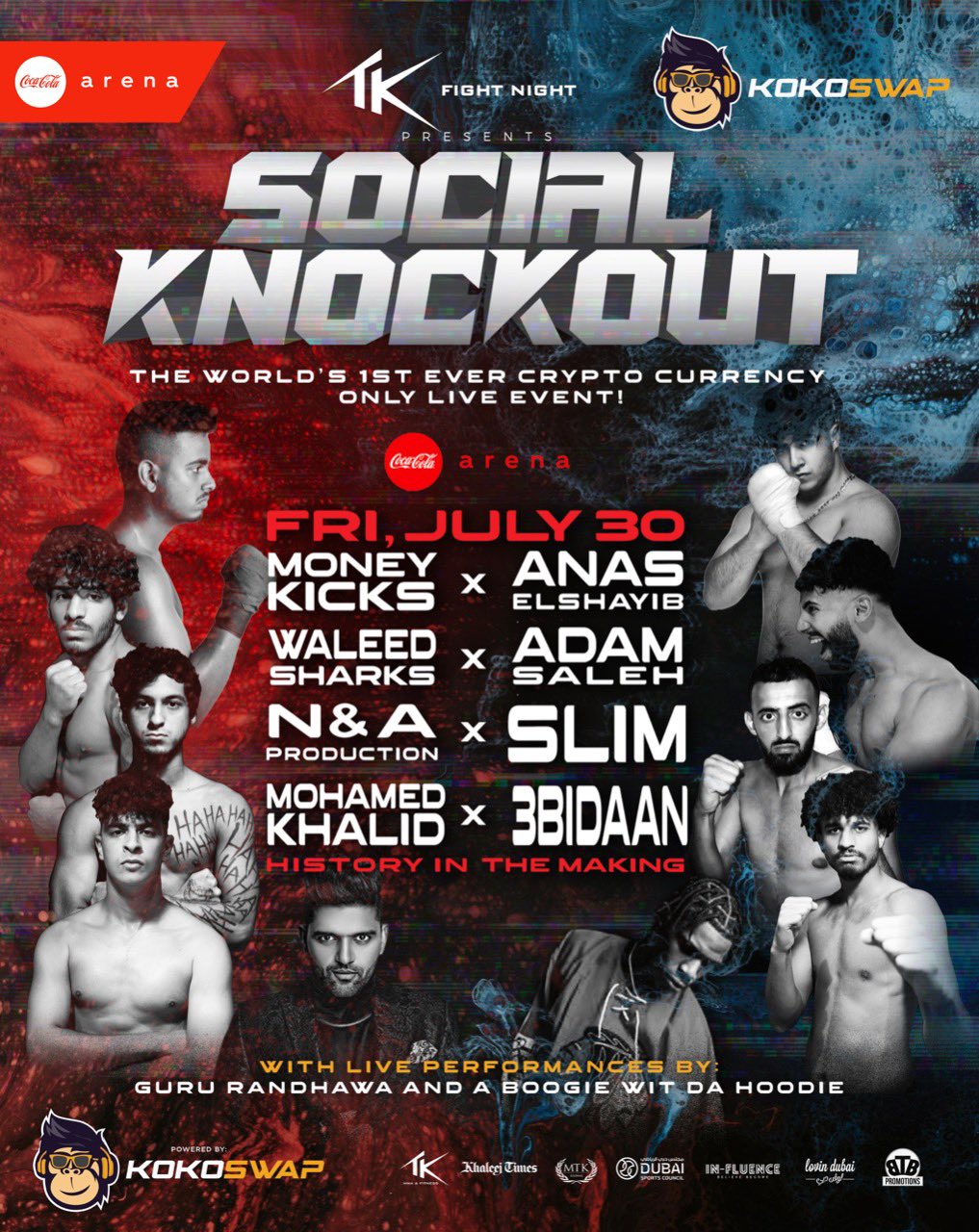 The fight card is currently in progress as of the writing of this article. We will update the article later this evening with results.
'