Per the State or Maryland: On this Memorial Day, the Moore-Miller administration honored those who gave the ultimate sacrifice for our country. The Governor, Lt. Governor Aruna Miller and First Lady Dawn Moore attended events across Maryland with veterans, Gold-Star and military families.
"By remembering those who gave their last full measure of devotion for the cause of freedom, we don't just celebrate their greatness, we access our own gratitude," said Gov. Moore. "On this day, we honor them, and recognize the families who know the meaning of this day — for they are the ones who give this day meaning."
Governor Moore delivered remarks at the Memorial Day Service of Remembrance at King Memorial Park Cemetery in Baltimore County. He was joined by community members, local veterans, and the Baltimore Metropolitan Area Chapter of the 9th & 10th Cavalry of the Buffalo Soldiers. King Memorial Park is celebrating 50 years of serving the African American community in Baltimore County.
In the afternoon, the governor attended the Baltimore Orioles game with Maryland Gold Star families.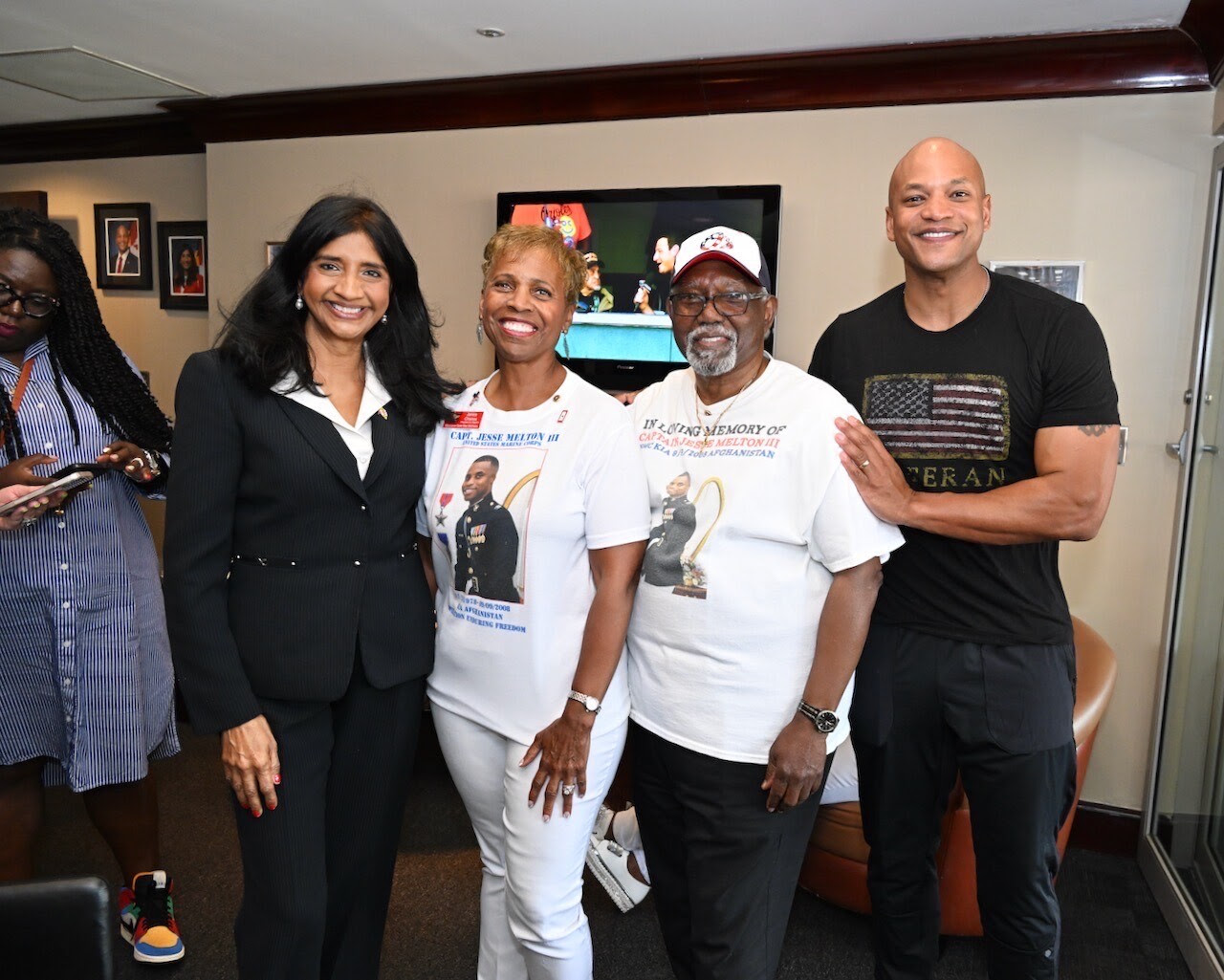 In Annapolis, Lt. Governor Miller participated in the wreath-laying ceremony at Maryland World War II Memorial. She was joined by Department of Veterans Affairs Secretary Tony Woods and the American Legion Cook-Pinkey Post 141.
"Today, we remember those who have made the ultimate sacrifice for the freedoms we, as Americans, are privileged to have," said Lt. Gov. Miller. "It is our profound responsibility to honor all those who have fought and those who have fallen, by telling their stories, acting in service to our communities, and being good stewards of the ideals our service members gave their lives to defend."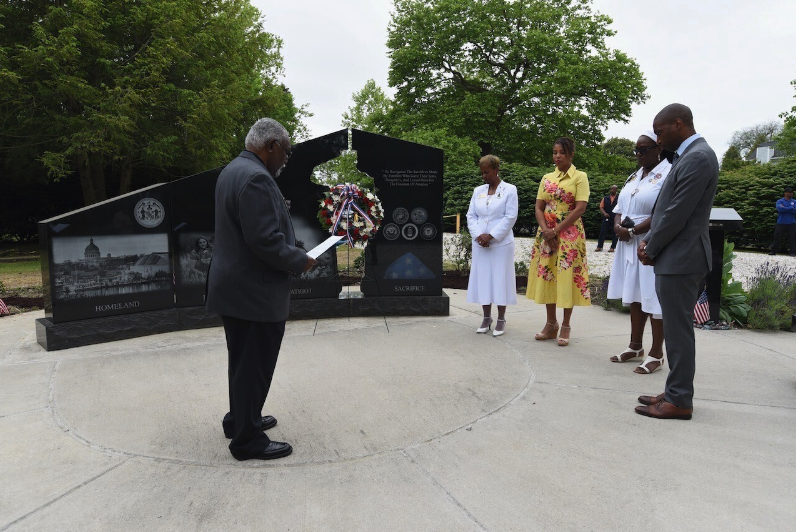 First Lady Dawn Moore held a private wreath laying ceremony at the Maryland Gold Star Families Memorial in Annapolis. She was joined by Secretary Woods and the Maryland Chapter of Gold Star Mothers.
Recent Stories
SATURDAY 12/9/23 Join us for the ultimate year-end celebration of art, vintage finds, and fashion at CNXN.WORLD's Art & Vintage Event! Sponsored by So What Else, Inc. We will be hosting a hygiene product drive as well! Please bring items like soap, toothpaste, shampoo, deodorant, and more to donate and make a difference. Sign up for a chance to WIN a $40 credit you can use towards any purchase at the event! We've got food, drinks, and more prizes during the event! Vendor Lineup: @thefoundrymd @poetic_sole @on2thenext_vntg @fleetwoodmarket @anatething @bimdayz @thriftlifeadvintage @yester_dayz @bratty_couture @camryncurtiss @crushthrifts @888deadgirl @ken_blendz @misfitbodega @mando.nc @mozartsthriftshop @seamslikenew @skuffstore @the.crucial.cookie @sowhatelsehelps Saturday, December 9th, 20231:30 PM to 6:00 PM4924 Wyaconda Rd, North Bethesda, MD 20852. See you there!