MCPS Adjusts Calendar for March 8th, 9th & 10th
Montgomery County Public Schools has made adjustments to the school calendar/schedule for next week.
There will be no in-person or virtual classes on Monday, March 8th. Tuesday, March 9th and Wednesday, March 10th will both asynchronous learning days.
Earlier this week the first group of MCPS students returned to classrooms. 
From MCPS: 
"As teachers and staff prepare for students to return to buildings on March 15, MCPS is making adjustments to the school calendar/instructional schedule for March 8, 9 &10."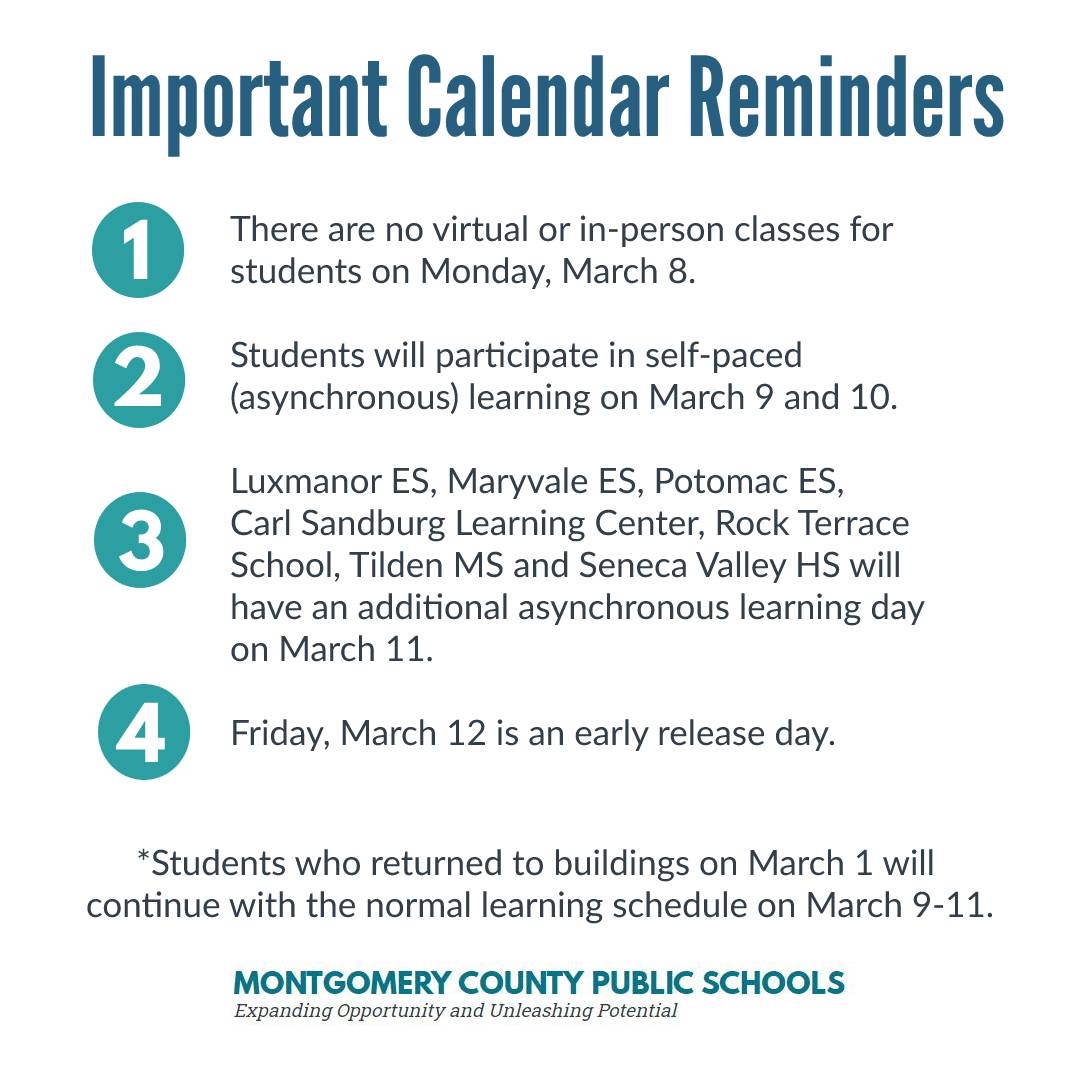 '