Moco Show x Federalist Pig & Honeymoon Chicken Tasting 
As part of the Moco Show Community, you are invited to stop in for a special tasting menu of Michelin Bib Gourmand Winners, Federalist Pig and Honeymoon Chicken this Thursday, January 12 from 4-5:30pm at Ensemble (4856 Cordell Ave, Bethesda).  Supplies are limited, so RSVP to reserve your place for this free sample/tasting event. We will be featuring:
About Federalist Pig:
Three-time Michelin Bib Gourmand Winner, Federalist Pig is on a mission to form a more perfect BBQ, bringing all the best flavors together. Our menu is a walk around the country — and the world. We're paying homage to the American Southern traditions that first inspired us, and the global traditions that made us curious. From fan favorites, ribs, wings, brisket, and sausage to creative sandwiches to captivating sides, you can find our inspo du jour — international, national, or something in between — front and center on our menu. The best way to learn about us is to join us for a plate of BBQ.
Ensemble Digital Kitchen serves the same menu and recipes as Federalist Pig's Adams Morgan location.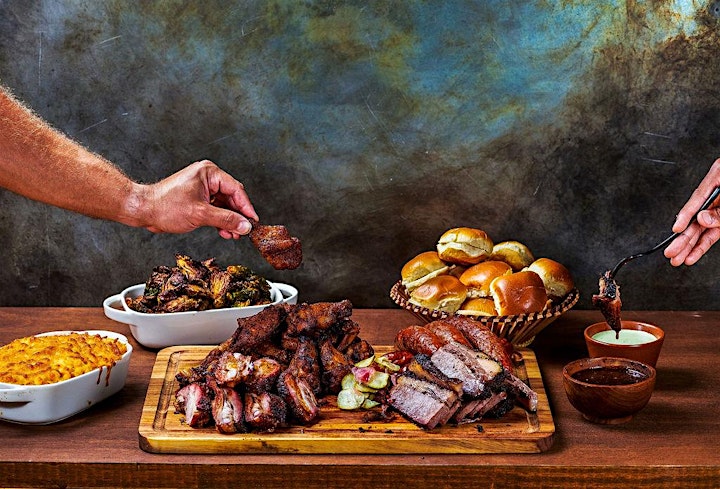 About Honeymoon Chicken:
Wrapping up our first year and grateful for our First Michelin Bib Gourmand, we still ask ourselves:
How do we love our fried chicken? Let us count the ways: Brined for 24 hours. Crispy and crunchy on the outside. Heartbreakingly tender and juicy on the inside. (And if we're feeling extra saucy… dipped in our signature hot honey.) From the illustrious king of BBQ, Chef Rob Sonderman who graced DC with the low and slow glory of Federalist Pig, meet Honeymoon. Fried chicken made fancy.
At Honeymoon, we're all about elevated ingredients, techniques and flavors that can transform the humble art of fried chicken into a culinary masterpiece. From inventive sides like roasted cauliflower with hot honey to plussed-up classics like a traditional 8-piece combo — it's about as upscale as something served in a bucket can get. This is fried chicken, all dressed up with someplace to go.
Ensemble Digital Kitchen serves the same menu and recipes as Honeymoon Chicken's Petworth location.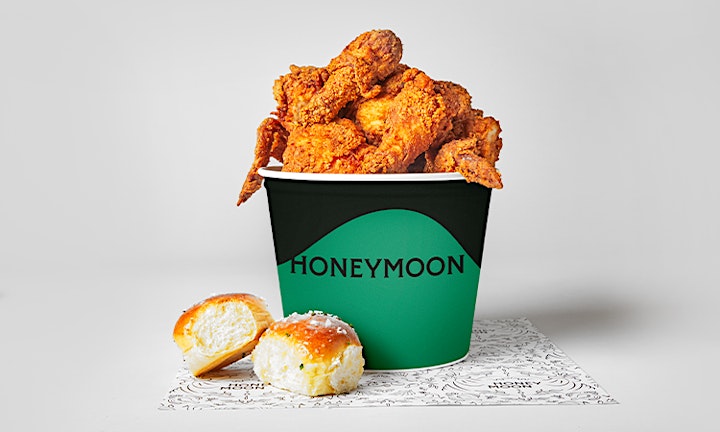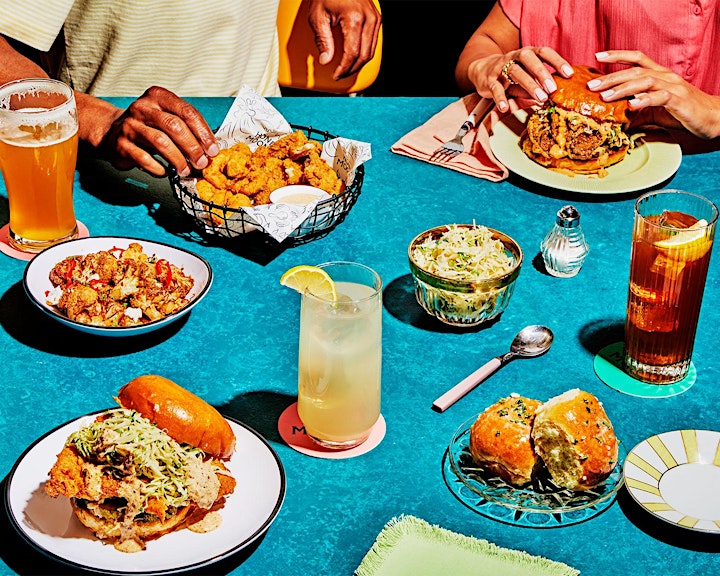 '