Montgomery County Public Libraries Celebrate Women's History Month
Throughout the month of March, Montgomery County Public Libraries will be celebrating Women's History Month with a series of special virtual events, including virtual storytimes and trivia nights.
On Thursday, March 25th there will be a special book talk event with Janet Willen, co-author of "Speak a Word for Freedom: Women against Slavery"
About the event, courtesy MCPL:
"Women abolitionists have always faced opposition, but they have persevered. The author will highlight the valiant work of several women abolitionists past and present.
Janet Willen is co-author with Marjorie Gann of Speak a Word for Freedom: Women against Slavery and Five Thousand Years of Slavery, both published by Tundra Books. Speak a Word for Freedom profiles fourteen courageous women from the 1700s to today who fought against slavery throughout the world. In its starred review Publishers Weekly wrote, "Readers who think of slavery as an institution relegated to the past will be enlightened by this engrossing study of female abolitionists from the 18th century to the present day."
A writer and editor for more than thirty years, Janet published professional magazine articles and edited academic and school books. She is a longtime volunteer with the Montgomery County Public Library and lives in Silver Spring, Maryland.
Join us for this special presentation in honor and celebration of Women's History Month.
Join us in Zoom: https://zoom.us/j/93977590780
Or Dial In: 301 715 8592 Meeting ID: 939 7759 0780
Looking for resources on Women's History? Take a look at these resources using your library card. Don't have a card right now? No worries, try our newly improved Digital Library card https://mcpl.link/DigitalCard and you'll be ready to go in minutes."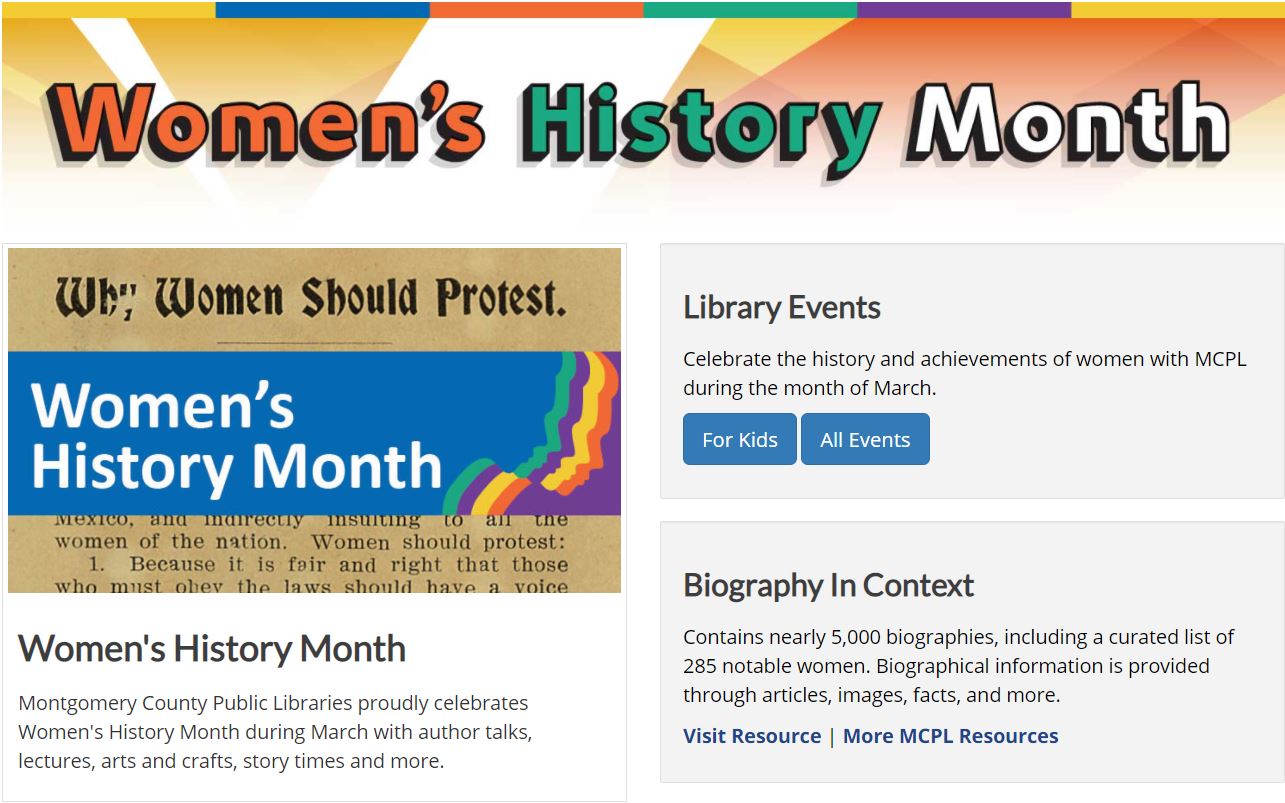 View the full schedule of events at montgomerycountymd.gov/library/celebrate.html
'