Per the State of Maryland:
As Maryland's 2022-2023 school year draws to a close, Governor Wes Moore on Tuesday evening hosted Maryland's 2022-2023 Teachers of the Year for a reception at Government House. Lieutenant Governor Aruna Miller and First Lady Dawn Moore joined Governor Moore and 22 educators from across the state, including Maryland​ 2022-2023 Teacher of the Year
Berol Dewdney
.
"Education is the single greatest determinant of our future success," said Gov. Moore. "Teachers are the ones who help our kids see beyond what's right in front of them, they are the ones who are opening new pathways to our children, and they are the ones who are writing our collective future."
The Maryland Teacher of the Year program is an affiliate of the National Teacher of the Year program. Each year, one teacher is honored from each of Maryland's 24 school districts. Three Maryland teachers are then selected to be considered for National Teacher of the Year and three additional candidates were named national finalists. The Maryland Teacher of the Year participates in numerous national events ​and ​speaks to audiences throughout Maryland and beyond.
"Behind each and every one of us, there is a teacher who believed in us and pushed us to succeed," said Lt. Gov. Aruna Miller. "And the impact of the teachers in this room has undoubtedly shaped the success of countless Marylanders. The Moore-Miller Administration thanks all of you for your work you do to shape Maryland's future."
"Our teachers are the heroes of our state," said First Lady Dawn Moore. "You do the quiet, diligent work of building a better world. And so tonight, we are here to make some noise in your honor!"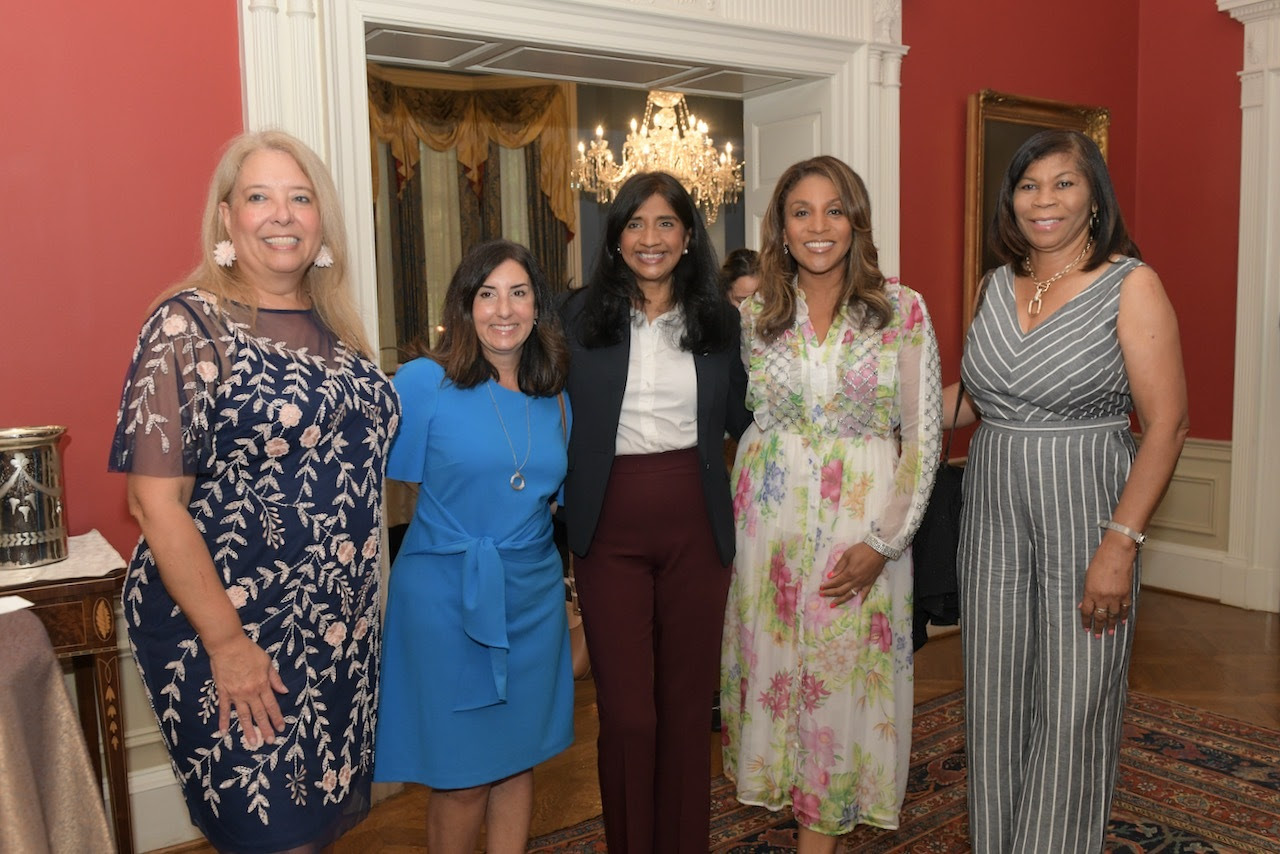 Dewdney, who has taught Pre-K at The Commodore John Rodgers School in Baltimore City for ten years and is a graduate of Johns Hopkins University, is using the latest studies in neuroscience to inform her professional technique. She plans to pursue a doctorate in education.
The celebration came as the Maryland State Department of Education recently announced Maryland's 2023-2024 Teachers of the Year. Visit MSDE's website to view the full list of the Maryland 2022-2023 Teachers of the Year.