The Urbana Volunteer Fire Department's 49th Community Carnival is open nightly this week through Sunday, July 23.
The event is tailored towards fun for the whole family. Admission and parking are free, and the doors open every evening this week at 5:30, with rides opening at 6:00. There are a variety of carnival games throughout the midway. This year, there will be free nightly live music and fireworks at 10:00 PM Thursday night. A Blackstone 36″ Griddle is being raffled off, with the raffle drawing Sunday night. Tuesday and Wednesday evenings, unlimited ride tickets are available for $20.
This year's dining options include shrimp platters, fried chicken, pizza, pit beef sandwiches, country ham, and more. There is also a beer garden. Summer treats are also available, including ice cream, Sno Cones (Hawaiian shaved ice), and funnel cake. The Urbana VFD requests that pets and coolers stay off the carnival grounds.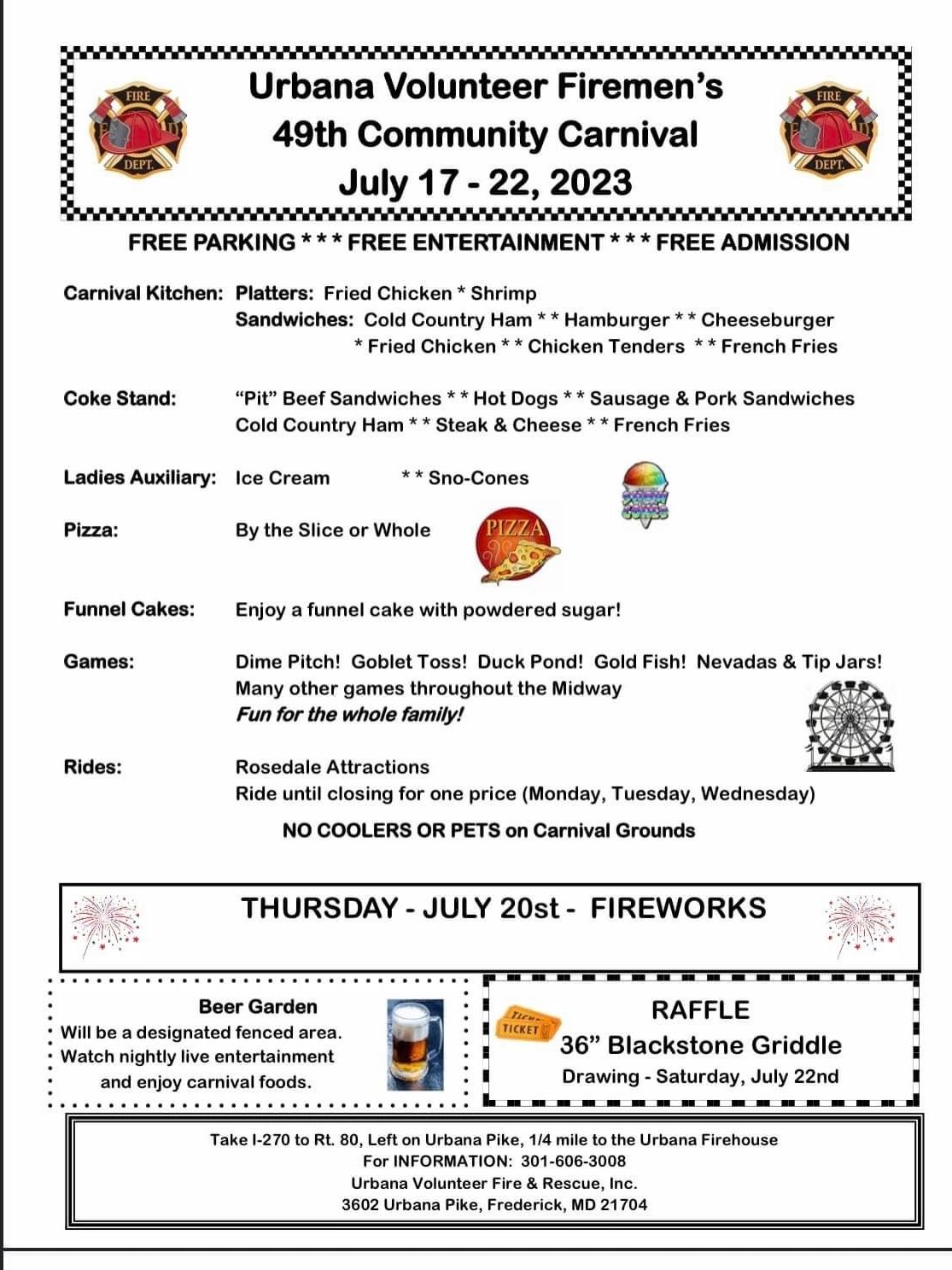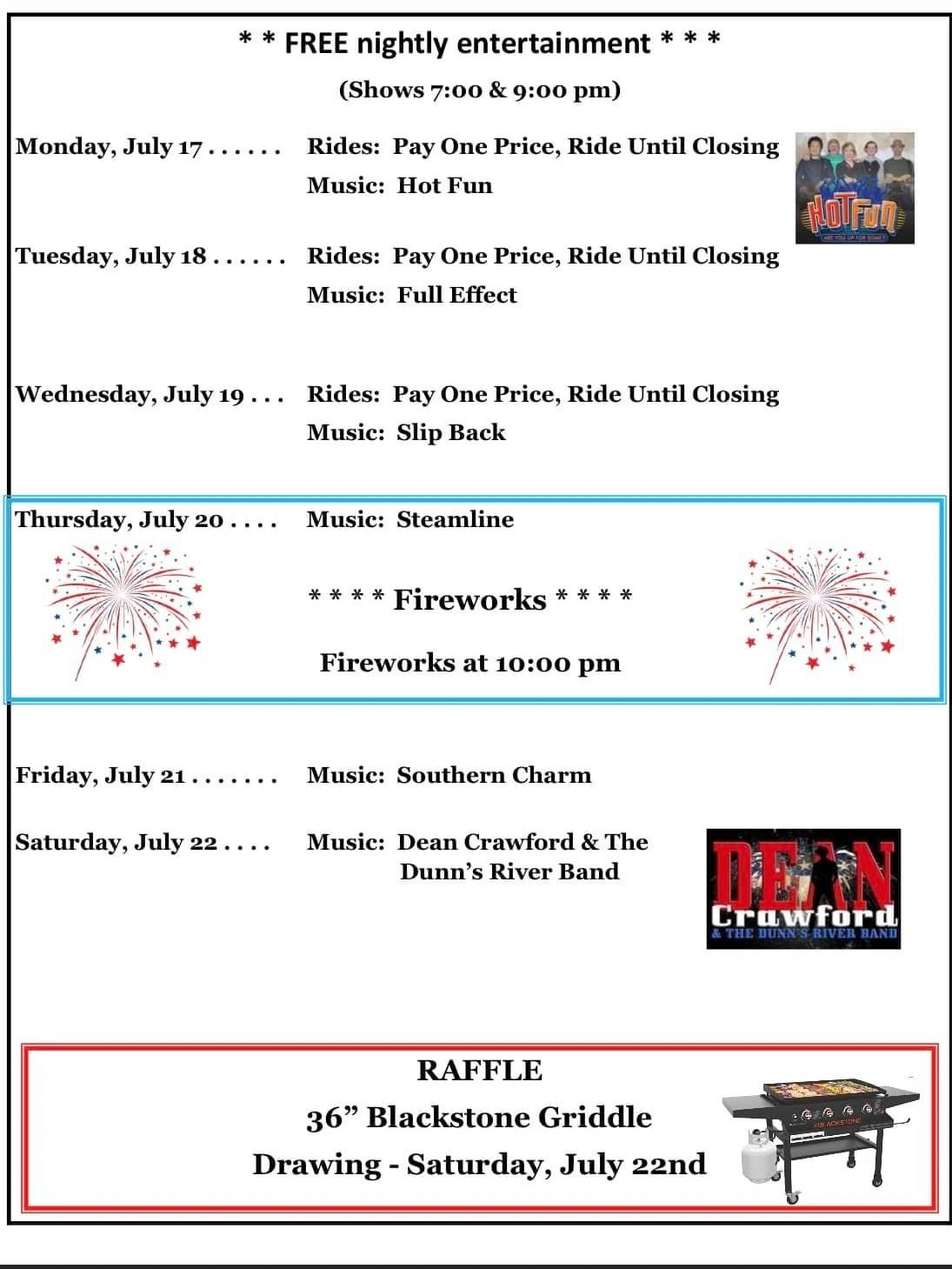 Recent Stories
SATURDAY 12/9/23 Join us for the ultimate year-end celebration of art, vintage finds, and fashion at CNXN.WORLD's Art & Vintage Event! Sponsored by So What Else, Inc. We will be hosting a hygiene product drive as well! Please bring items like soap, toothpaste, shampoo, deodorant, and more to donate and make a difference. Sign up for a chance to WIN a $40 credit you can use towards any purchase at the event! We've got food, drinks, and more prizes during the event! Vendor Lineup: @thefoundrymd @poetic_sole @on2thenext_vntg @fleetwoodmarket @anatething @bimdayz @thriftlifeadvintage @yester_dayz @bratty_couture @camryncurtiss @crushthrifts @888deadgirl @ken_blendz @misfitbodega @mando.nc @mozartsthriftshop @seamslikenew @skuffstore @the.crucial.cookie @sowhatelsehelps Saturday, December 9th, 20231:30 PM to 6:00 PM4924 Wyaconda Rd, North Bethesda, MD 20852. See you there!