Pizza with the Police Event This Thursday at Bear Brick Oven Pizza in Cloverly
Bear Brick Oven Pizza at 15410 New Hampshire Ave in Silver Spring will be hosting a "Back to School" Pizza with the Police event on Thursday, August 26 from 5-7pm.
Bear Brick Oven Pizza opened back in April of this year. The menu features items with names like the "Silver Spring" salad and "Norwood" steak and cheese.
"Join the Montgomery County Police at Bear Brick Oven Pizza for pizza and conversation before heading back to the classroom."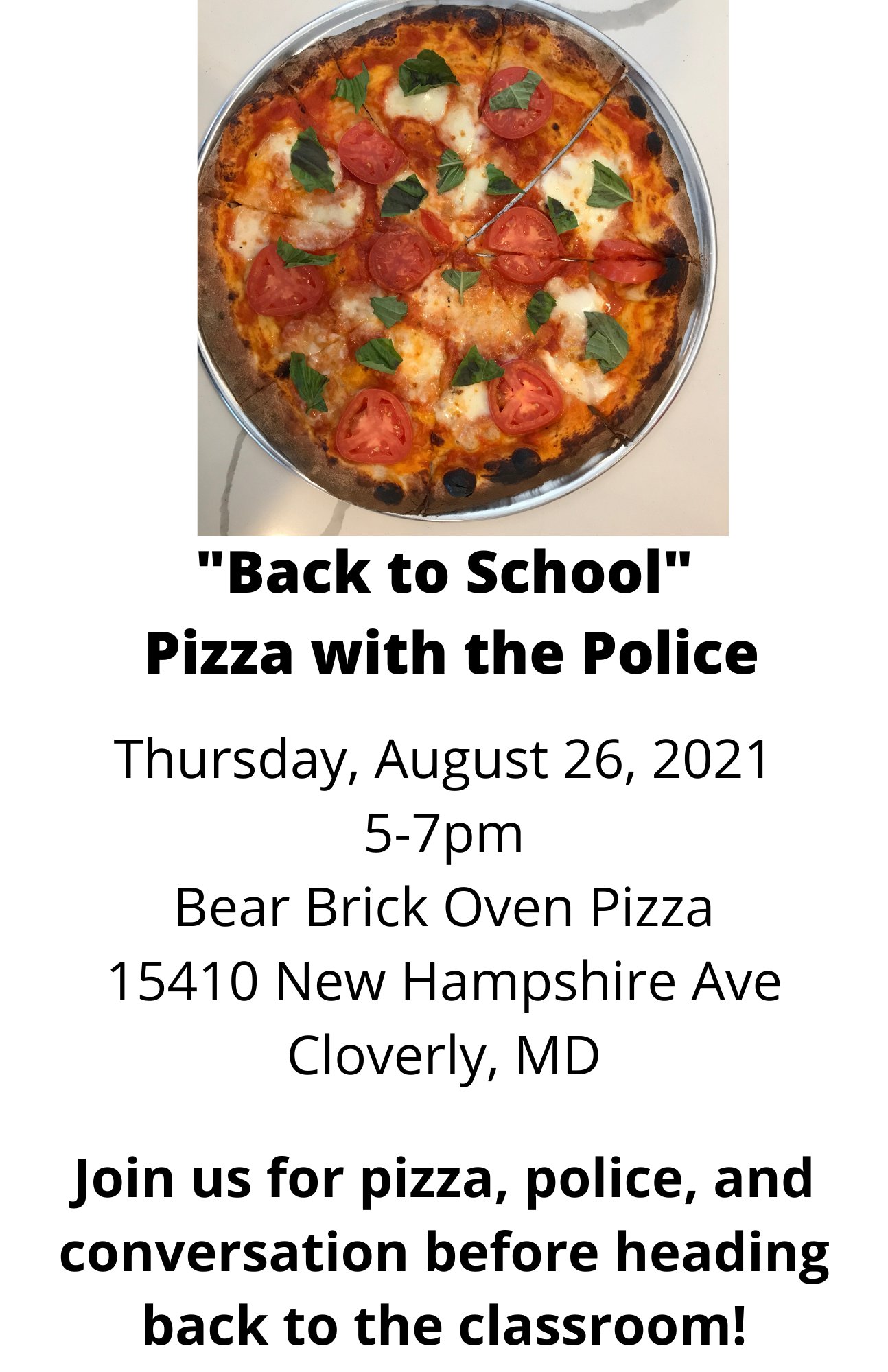 Recent Stories
SATURDAY 12/9/23 Join us for the ultimate year-end celebration of art, vintage finds, and fashion at CNXN.WORLD's Art & Vintage Event! Sponsored by So What Else, Inc. We will be hosting a hygiene product drive as well! Please bring items like soap, toothpaste, shampoo, deodorant, and more to donate and make a difference. Sign up for a chance to WIN a $40 credit you can use towards any purchase at the event! We've got food, drinks, and more prizes during the event! Vendor Lineup: @thefoundrymd @poetic_sole @on2thenext_vntg @fleetwoodmarket @anatething @bimdayz @thriftlifeadvintage @yester_dayz @bratty_couture @camryncurtiss @crushthrifts @888deadgirl @ken_blendz @misfitbodega @mando.nc @mozartsthriftshop @seamslikenew @skuffstore @the.crucial.cookie @sowhatelsehelps Saturday, December 9th, 20231:30 PM to 6:00 PM4924 Wyaconda Rd, North Bethesda, MD 20852. See you there!