Food Distribution Event Today in Silver Spring For Those in Need
Kings & Priests Court International Ministries / City of Light Church are holding a grab & go food pantry event Sunday, May 9th at 12:30PM.
The event will be held at the City of Light Church at 520 Randolph Rd. in Silver Spring. They are asking that you please wear a mask and socially distance.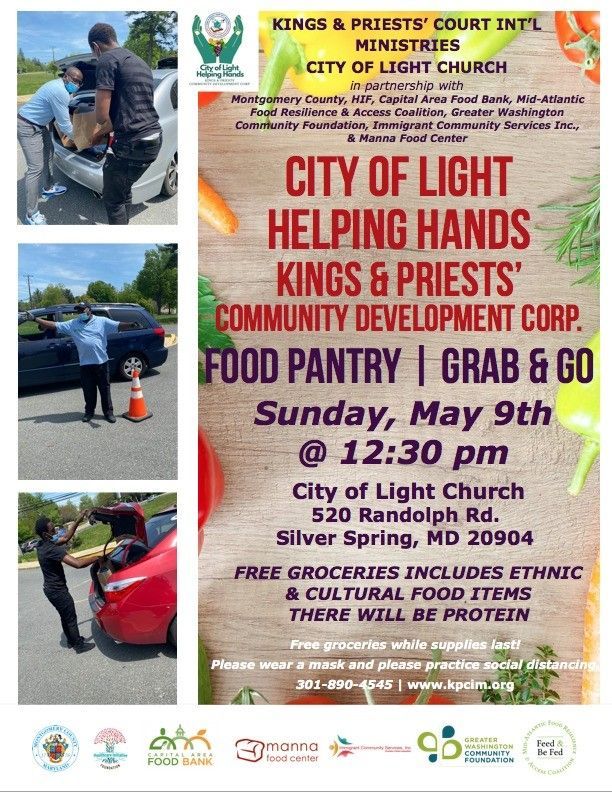 '