'
Off-Duty Pentagon Force Protection Agency Police Officer Charged in April 7th Shooting
The Takoma Park Police Department has announced that David Hall Dixon, a member of the Pentagon Force Protection Agency, has been arrested and charged with two counts of second degree murder and two counts of use of a handgun in commission of a felony.
Dixon shot and killed Dominique Williams (32), and James Johnson (38) on Wednesday morning in the parking lot of the Takoma Overlook Condominiums located at 7333 New Hampshire Avenue in Takoma Park.  He told police that he saw the victims attempting to breaking into a vehicle .
The victims were shot while attempting to drive away from the scene.
He is also being charged with attempted second degree murder and use of a handgun in the commission of a felony assault against Michael Thomas (36), the driver of the vehicle Dixon shot into.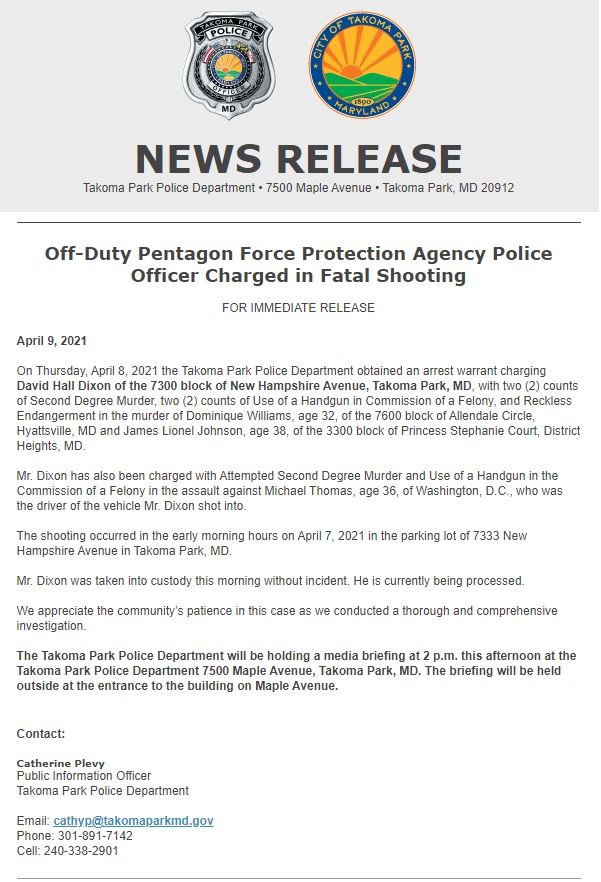 '