New Crosswalk Signals on Bel Pre Road and Spring Street
The Montgomery County Department of Transportation has recently activated new "HAWK" crosswalk signals in Silver Spring and Aspen Hill.
The Silver Spring site is located on Spring Street near First Avenue and Woodside Park. The other new installations are on Bel Pre Road at Tynewick Drive, Weeping Willow Drive and at North Gate/ Astrodome Drives.
These signals do not have green lights; drivers will see a blank signal when other styles of signals would be showing a green ball. When pedestrians press a pushbutton to cross, drivers will see a yellow signal and then a solid red signal. Drivers are only permitted to proceed thru the signal once the red lights have deactivated and the signal is blank again.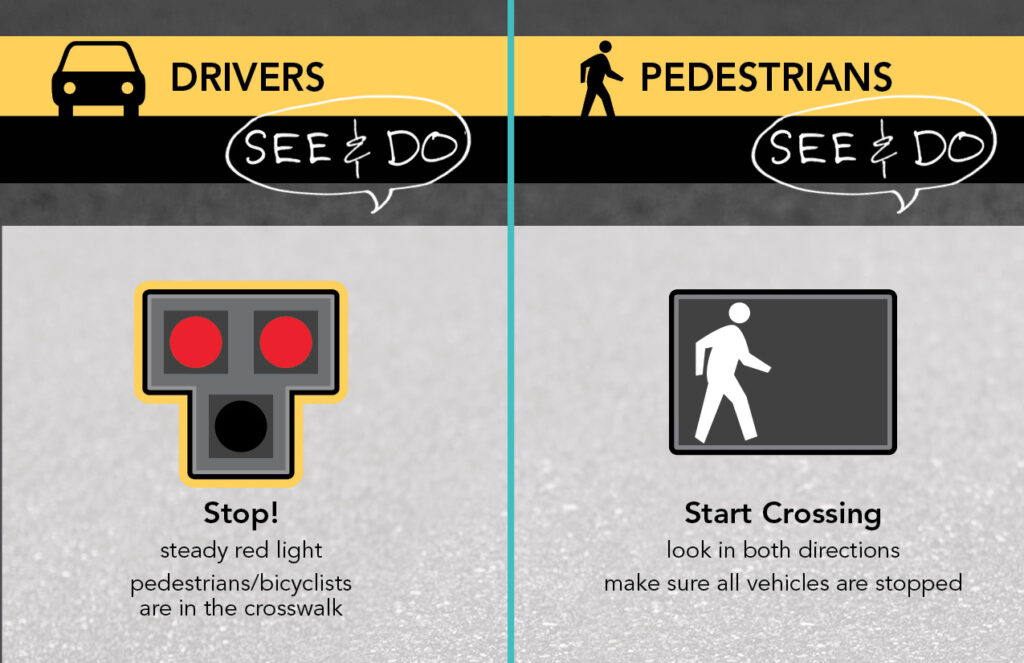 '